Since some friends asked to see how I edit firework pictures,
It was the Singapore Fireworks Festivals 2007 over the weekends. This event is a also part of Singapore's post-National Day Parade celebration. The participants were teams from Spain and People Republic of China. The event took place at the very same location where the national Day Parade 2007 was held, the spectacular floating platform at Marina Bay. By 7 o'clock in the evening, hundreds of photographers have already camped at their best positions waiting for the event to begin. Fringe activities kicked off at the floating platform for ticket-holders, at 8pm. By 9pm, people are already waiting for the que on 88.3FM. By 9.30pm, the first shot went up and spectators were enthraled in the 15-minutes long display of fireworks.


This the first time I participated in a fireworks shoot, hence please feel free to comment on my amateur-level pictures.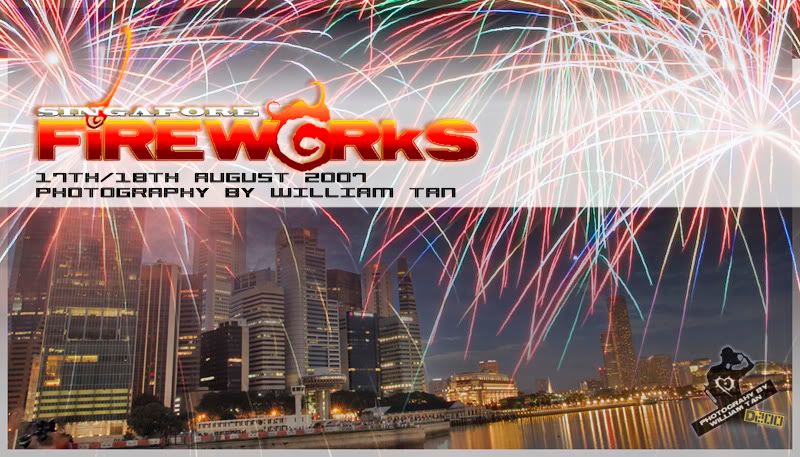 Team Spain Display
17th August 2007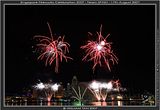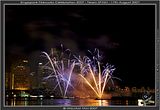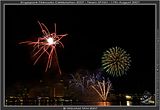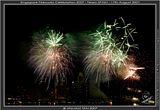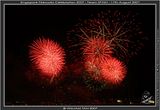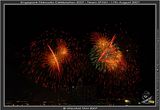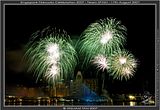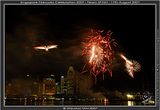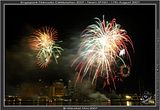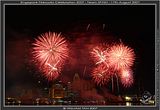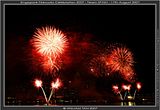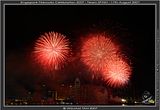 CLICK HERE TO WATCH THE ORIGI

NA

L VIDEO FOOTAGE OF THE FIREWORKS DISPLAY

BY TE

AM SPAIN
Videography by Fiona & Editing by William Tan

CLICK HERE TO VIEW COMPLETE GALLERY
Team China Display
18th August 2007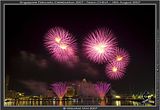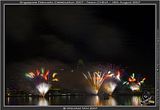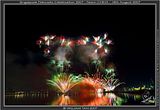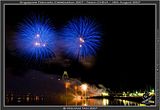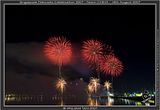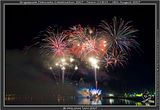 CLICK HERE TO WATCH THE ORIGIN

AL

V

IDEO FOOTAGE OF THE FIREWORKS DISPLAY BY

TE

A

M

CH

INA
Videography & Editing by William Tan
CLICK HERE TO VIEW COMPLETE GALLERY
I have made video recordings of the fireworks. I brought them back, throw them in my computer and edited them a bit. Though it is truncated, you will not miss any of the action.
CONCLUSION
More practise I must! But there is only so much fireworks to shoot, next display will be during New Year 2008, unless I visit the Fireworks Festival in Malaysia, which is going on now till end of this month. Among the two, my favourite is still the display by Team China. The colours and patterns created by Team China were fantastic! The only drawback is the huge amount of smoke generated. If only there was wind to scatter the smoke, 'cos they are affecting the pictures in longe exposures.
So which team do you prefer?

technorati tags