A friend of mine, Cedric, invited me to take a trip of spirituality in understanding more about Buddhism, during this Vesak Day. The Harmony In Action event was held in conjunction with the upcoming Vesak 2551 (31st May 2007) celebration, at Takashimaya Square. It was an inter-religious event where all racial groups comes into celebration with modern entertainment, games, vegetarian food fair and of course spiritual blessing ceremonies.

The first stop is one that Cedric was singing praises of, a replica of the Borobudur temple In Java, Indonesia.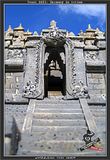 Next is the bathing of Prince Siddhartha. It is a blessing for oneself to shower Buddha with water and flowers. One thing I learnt, that is use both hands and shower the Buddha from his right.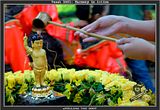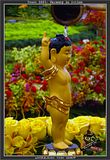 Another highlight is four statues depicting the life of Prince Siddhartha attaining nirvana (as depicted by the last scene, the reclining Buddha or passing of Buddha), becoming what we know as Buddha.

The main attraction of the event is definitely the giant Buddha statue sitting admist a platform of lovely flowers offered by devotees.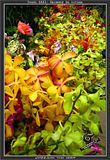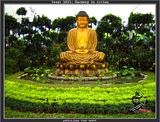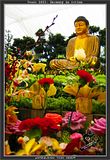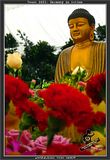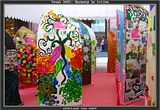 The finale of the two-day event ended with a blessing ceremony from all religious leaders.
CLICK HERE TO VIEW MORE PICTURES OF THIS RELIGIOUS EVENT
technorati

tags

Singapore
Buddhism
Buddha
Prince+Siddhartha
Takashimaya
Vesak